Masonry Contractor Thousand Oaks, CA
Epik Masonry & Concrete, Inc. is the leading masonry contractor in California, particularly in the cities of Thousand Oaks, Malibu, and Ventura. Our decades of experience in concrete and masonry works make us your best choice for any residential and commercial property development project. Our extensive experience in the field of construction also allows us to work fast and efficiently on various masonry projects, such as home remodeling and creating outdoor features and amenities.


Quality Workmanship and Professional Service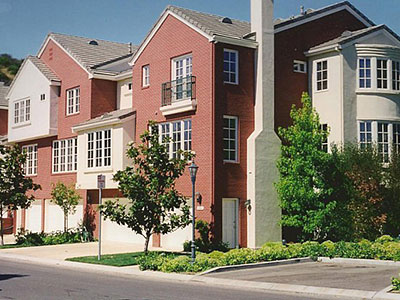 One of the reasons why we are the go-to masonry contractor in Thousand Oaks and other areas we serve is our commitment to provide clients with excellent service. Our professional crews are all dedicated to performing whatever task assigned to them. Even if it involves a small masonry task, such as installing a walkway or replacing pavers, they will always ensure quality workmanship.


Masonry Projects that We Can Handle
At Epik Masonry & Concrete, Inc., you can hire us to work on any kind of masonry and concrete project. Our expert masons and builders are all experienced, so you are assured that the people working on your property know their craft very well. From installing indoor and outdoor masonry features to building complex structures for residential and commercial properties, our people will perform them with great precision and according to industry standards.

If you're from Thousand Oaks, CA and nearby areas, you can hire our services to complete any of these masonry projects:


Hardscapes features and amenities. Almost all outdoor improvement projects that we handle involve designing and building hardscape features and amenities. That's why we can guarantee clients like you with durable, long-lasting, and beautiful hardscapes for your property. We can build driveways, retaining walls, walkways, sitting areas, and other masonry features. These additions will surely improve the functionality of your outdoor area.


Outdoor living areas. Another expertise of Epik Masonry & Concrete, Inc. is in building stunning and functional outdoor living areas. In our more than two decades of experience in the business, we have already built countless outdoor living features for our California clients, all with commendable results. Some of the most sought-after features that we have already created include patios, outdoor kitchens, pool decks, and outdoor kitchens.


Fire features. Our team can also make custom-made fire features and install them in strategic areas around your property. Our exquisitely designed outdoor fireplaces and fire pits are known for their durability, so you can expect years of service from these features without needing any major repair or replacement.


Our vast experience as a masonry contractor also allows us to work on other masonry and concrete works. These may include building concrete fences and walls, adding stone veneers and cladding, laying foundations, installing concrete pavements, and other related tasks. Please call us if your needed masonry project is not included in this list.


Trust Only in a Licensed Masonry Contractor
License is one of the most important credentials that you should look for when hiring a masonry contractor. It is a proof that the company is legitimate and capable of doing the various services it offers. With a licensed company, you are assured that it has all the resources, like certified manpower, complete tools and equipment, and access to premium masonry materials and supplies.

And here at Epik Masonry & Concrete, Inc., we have the required license to work as a masonry contractor. So let us start discussing your project by calling us at 805-746-0683. We provide free estimates and offer flexible rates.